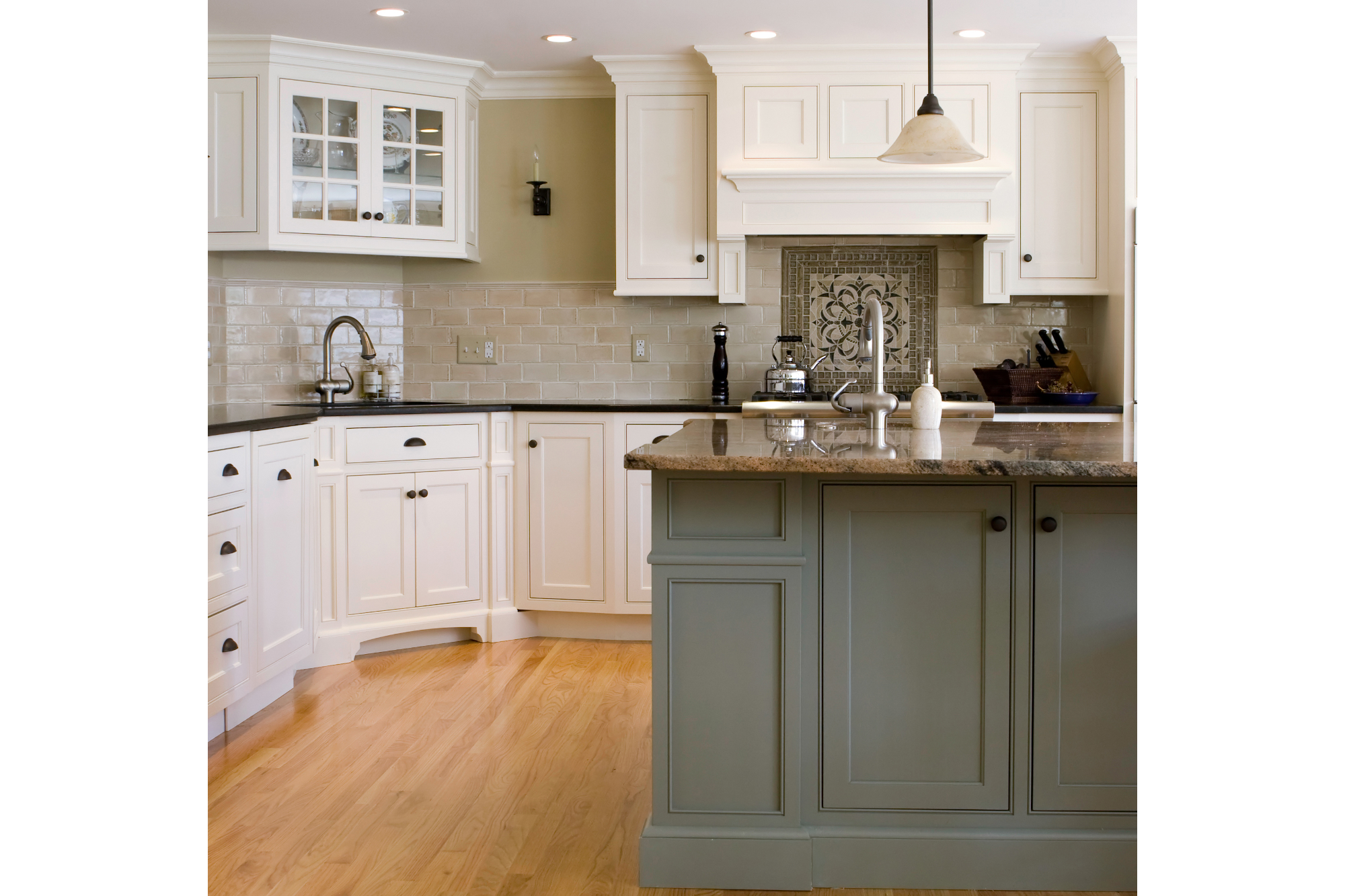 Kitchen Cabinet Refinishing
and
Painting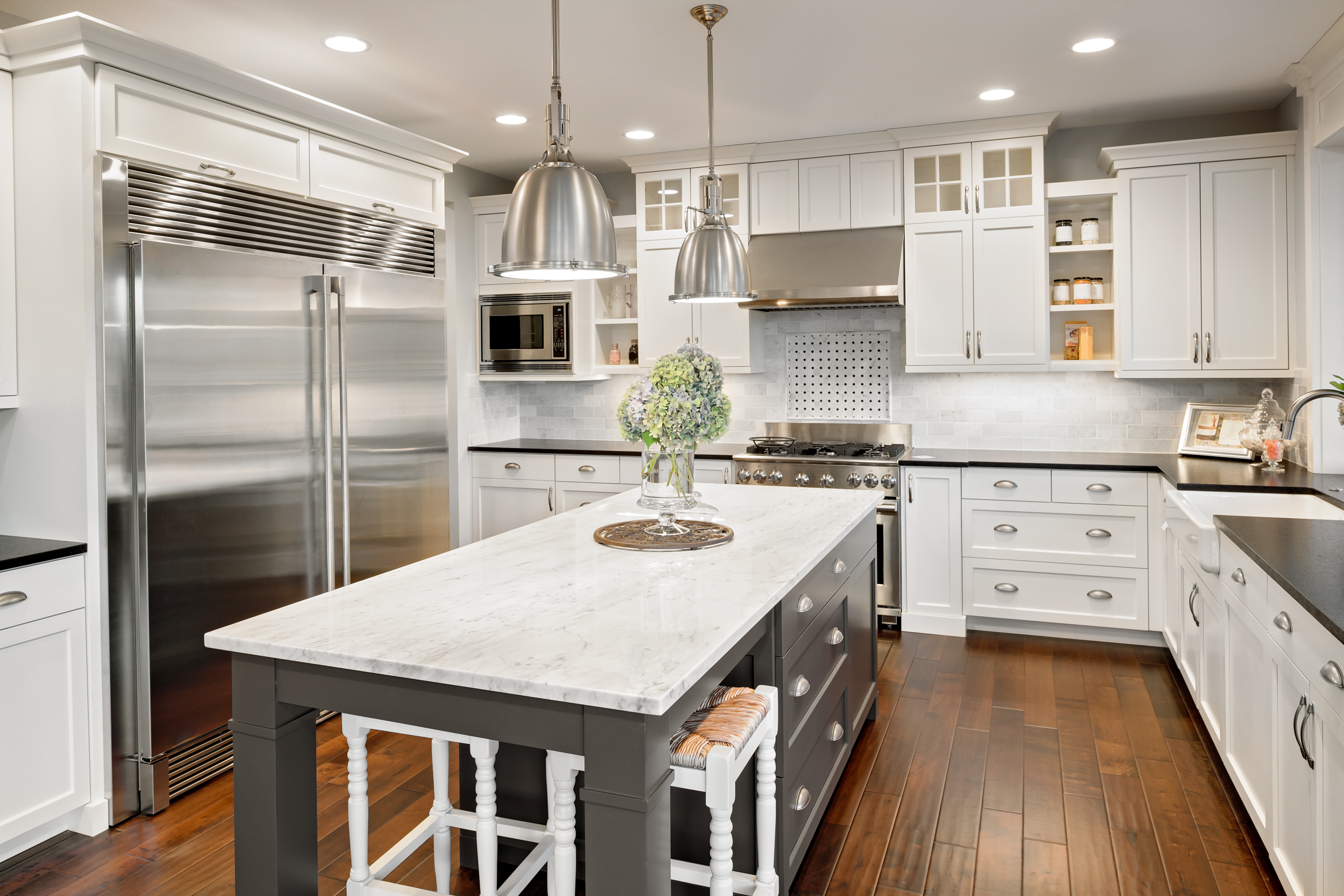 REPLACE OR REFINISH
Replacing a set of kitchen cabinets can easily cost $30,000 to $60,000 or more. Even cabinet refacing, replacing the doors and wrapping the visible surfaces of the boxes, typically costs half to two-thirds of that or more.
Refinishing outdated and worn cabinetry costs a fraction of the cost of replacement and is significantly less expensive than even a low quality refacing.
Professional kitchen cabinet refinishing is affordable while still dramatically updating the look and increasing the value and desirability of your home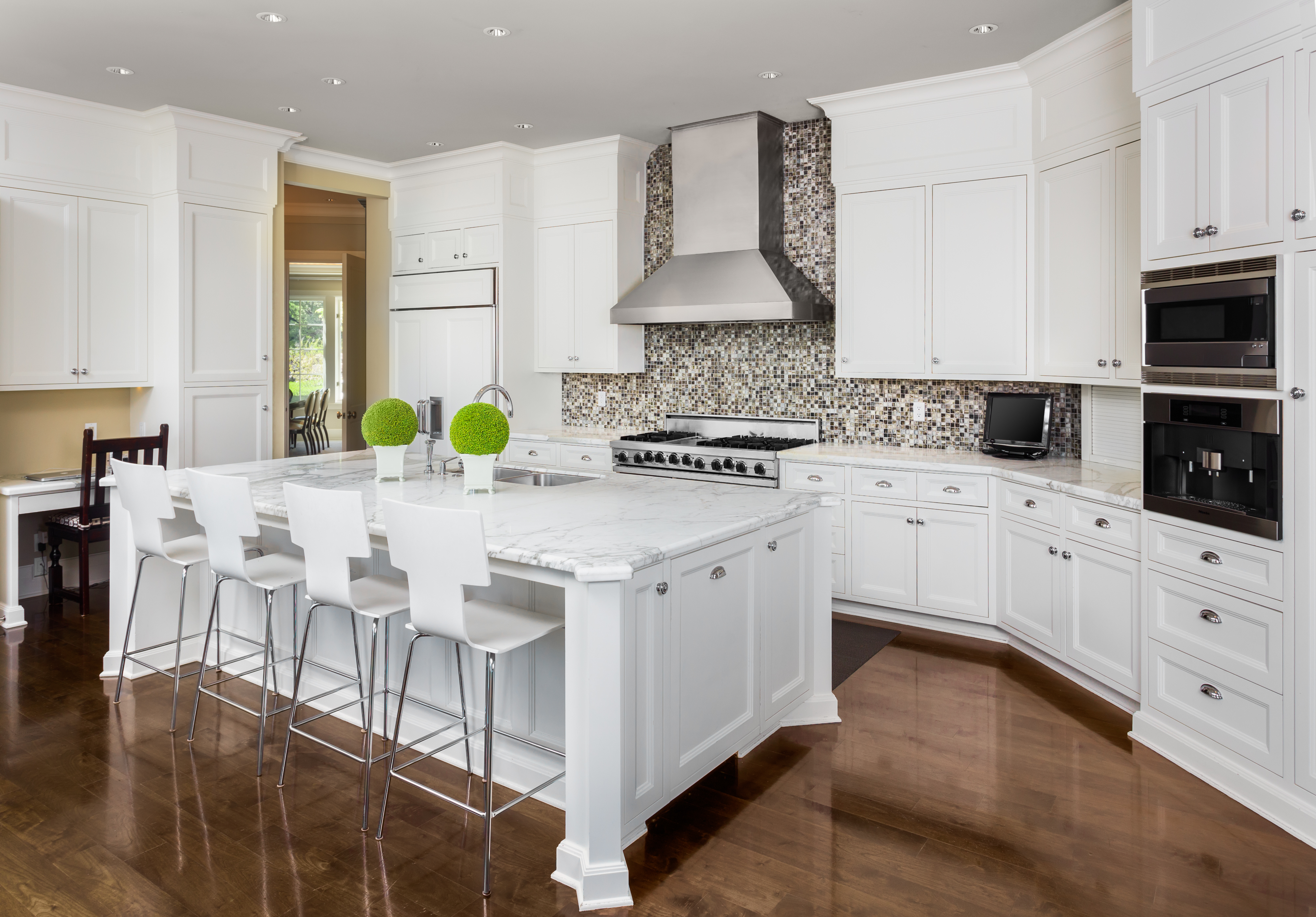 PROFESSIONAL CABINET REFINISHING
Having your kitchen cabinets refinished by a professional is an excellent way to achieve a bright modern kitchen in your home that you can enjoy for many years to come. If you are preparing to sell your house, brightening up your kitchen can help you get a quicker sale and a better price. In either case, professional refinishing is the most cost-effective option.
Many factors go into refinishing a set of cabinets properly. Extensive preparation, quality materials, and the proper equipment are all vital to attain a superior result. Haven Painting utilizes a multi-step preparation process, high performance primers/ finishes, and specialized spray equipment to achieve results rivaling the appearance and durability of factory finished and custom cabinetry.
Contact us to set up a meeting at your convenience to discuss the various options for your cabinets and which durable finishes are right for you.
Haven Painting Cabinet Painting Procedure
Remove all hardware: hinges, knobs and drawer pulls.
Block off the cabinet area from the rest of the house to contain dust, overspray and paint fumes.
Thoroughly clean all surfaces to be recoated.
Sand all surfaces to promote proper adhesion of new coating.
Eliminate dust and contaminants to preserve the efficacy of the primer and finish coatings.
Prime all surfaces with specialty primers designed for maximum adhesion and performance of final coatings.
Sand primer coat to provide an amazing finish when the finish coatings are applied.
Apply specialty finish coating to all surfaces
Inspect, lightly sand and apply a second coat of finish paint for maximum coverage and durability.
When the finish coating is completely dry, reasemble the cabinets to a brand new look.
---
Please view our gallery of current and past projects to view more images of some of the Cabinet Painting projects we have completed: Painting Projects