Sloped Ceiling Paint Estimator
Estimate the amount of paint needed to paint a Ceiling. For Walls see the Wall Paint Estimator for a Room with a Sloped Ceiling.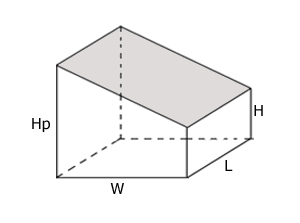 *Measurements in feet. Input whole numbers and/or decimal.(e.g. input 10.5 for 10 and a half feet) Leave fields blank that don't apply.